JiffyTags
Beautiful NFC tags designed
for use with Jiffy. 
A JiffyTag is a physical item that when touched to your phone can tell it to start a project.
Making your daily time tracking even easier!

Button Text
Crafted for productivity.
Link your Jiffy Tags to trigger your projects.  Start and stop your time tracking, without entering the app.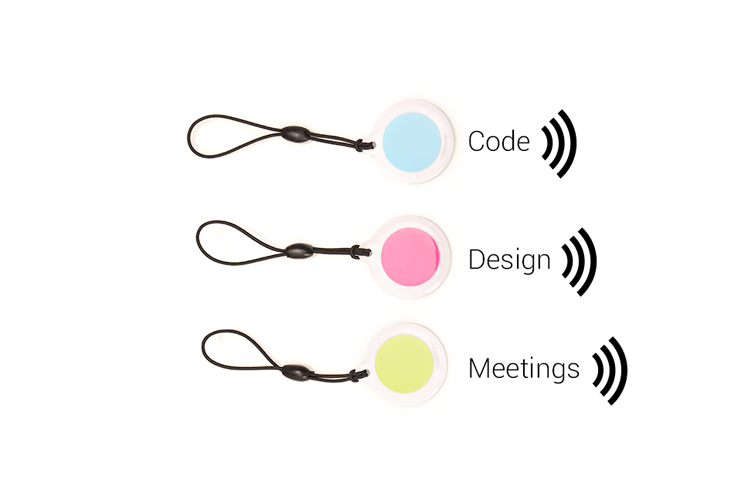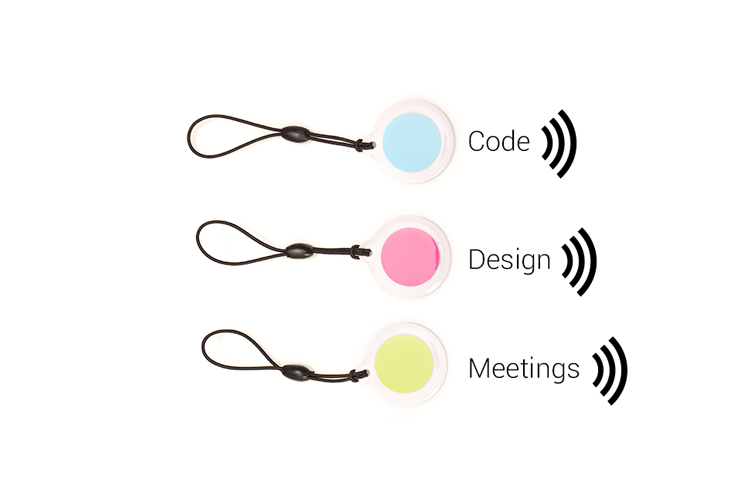 Our products
JiffyTag Stickers
These sleek thin sticker tags are great little reminders. Stick them to things that you have close by when you work, like notebooks, folders or even on the side of the screen.
Button Text
JiffyTag Keyfobs
Shiny, gorgeous keyfobs. Color labels are part of our unique NFC keyfob approach. To keep track of which keyfob starts what, simply use stick the color of your project onto the keyfob.
Button Text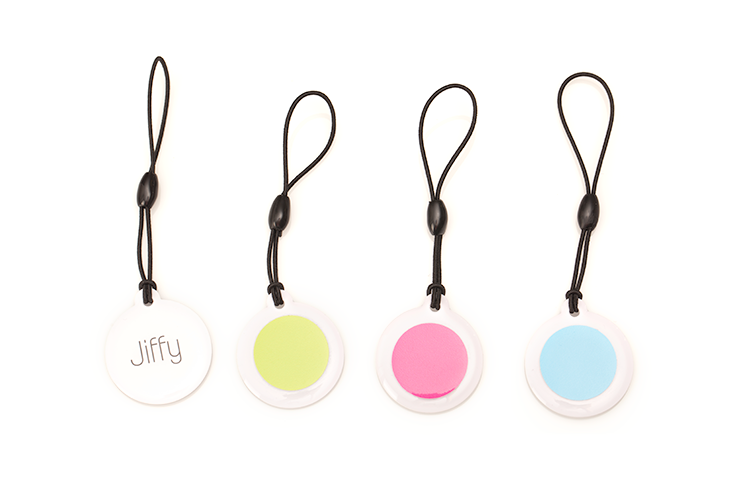 JiffyTag Mixed set (7pcs)
Mixed JiffyTag set containing 7 NFC tags (3 NFC stickers,  2 Reguar sized Keyfobs and 2 Large keyfobs)
Button Text